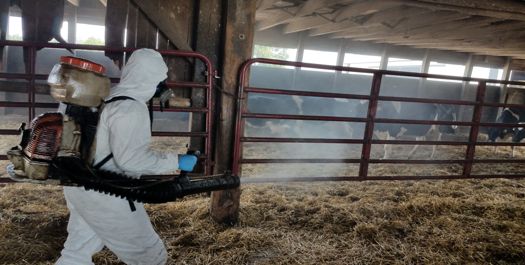 As agricultural facilities have moved into the age of technology, so has the demand for pest control. Nuisance birds, flies, and rodents compromise disease control efforts and create economic losses you can not afford. Weevils and "bran bugs" in wheat and other stored grains cause your crop to be worthless at market time. Buckeye Exterminating can help! We have provided treatment programs, fumigations, grain protectants and disease disinfecting for all types of agricultural facilities. Call us today…Buckeye Exterminating can evaluate your situation and provide a professional solution.
Our Agricultural Services
A variety of products and services are available to control flies at your facility. Providing a control mechanism at each phase of infestation is the key to structural fly control.
Reducing outside fly populations.
Preventing fly entry.
Eliminating flies that have entered.
Both chemical and non-chemical control options are available.