With the hectic schedule of every day living, our "PEST FREE" service program will focus on keeping your home insect and rodent free. Buckeye Exterminating understands how intrusive it can be interrupting your day to provide regular pest control in your home. Our PEST FREE prevention program focuses most preventative treatment outside the home to keep pest problems from occurring inside…keeping your home "PEST FREE" all year!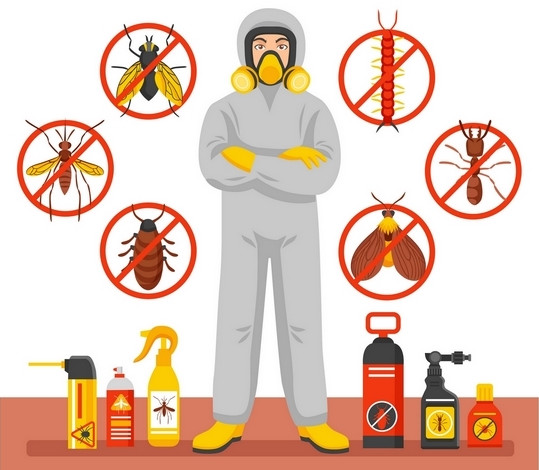 The PEST FREE program is guaranteed to keep the structure free of insect and rodent problems from April 1st to April 1st each year. Any pest problems that occur during this period will be promptly corrected at no additional charge. Specific problems with termites, powder post beetles, bats, birds, house flies, fleas, springtails, gnats, mosquitos, bed bugs, clothes moths, squirrels and other nuisance animals are not covered under this agreement. These types of problems may entail additional cost to correct. Fleas can be added to this agreement for an additional cost.
The PEST FREE program entails an intensive spring (April) treatment of the structure for the elimination and control of cockroaches, ants, silverfish, centipedes, spiders, crickets, wasps, yellow jackets and most other nuisance insects, as well as rats and mice. This application covers all structural areas inside, outside, basement, crawl spaces, attics, attached garages, etc. Pest problems on the property beyond the immediate perimeter of any treated structure are not covered under this agreement and normally entail additional cost. Common examples would be hornets, bees or ants nested in trees, swing sets, yard, etc. A minimal amount of exterior sealing may also be completed as part of this treatment to physically exclude certain pests. A second "follow-up" treatment (August) is then performed to provide extended control into the winter months.
For your free quote and get on track for a "PEST FREE" year!